Elevate ConnX | Internet & Private Connectivity
Extend your office to your home with reliable cloud connectivity
Elevate ConnX has designed and deployed a network to enable cloud adoption, security and productivity by focusing on the future of connectivity demands. We are changing the legacy concept of internet service providers to be a next-generation cloud connectivity gateway focused on your cloud experience. ConnX brings the performance and reliability of your office network into your home.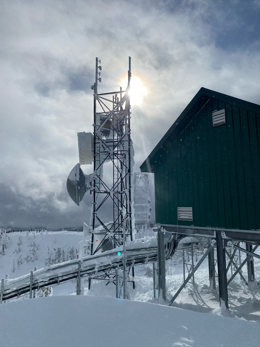 Designing, deploying and managing highly available internet and secure dedicated private connectivity to enable businesses and remote workforces to connect to cloud and hybrid resources
ConnX Connectivity Solutions are based on hybrid fiber and wireless infrastructure.
Special Plans are available for Urban, Rural and Work From Home organizations. 
Service types include :
Fully managed connectivity via fiber, fixed microwave and private LTE/5G
ConnX network specifically designed for the distributed workforce in the Pacific Northwest and Hawai'i focused on keeping your network traffic local for faster access
ConnX peers directly with the major cloud providers to offer the best experience possible when using services such as Office 365, Azure, Amazon AWS, Google and many others
Private connectivity: Point to Point, Point to Multi-Point and Multi-Point Mesh
Off Grid custom solutions; Fully engineered and custom solutions based on connectivity need.

Innovate with new and proven technologies, transforming the way businesses interact with utilize technology, to better their business and their customer's experience.