New camera installed in McKenzie River Valley will help detect wildfires
June 27, 2022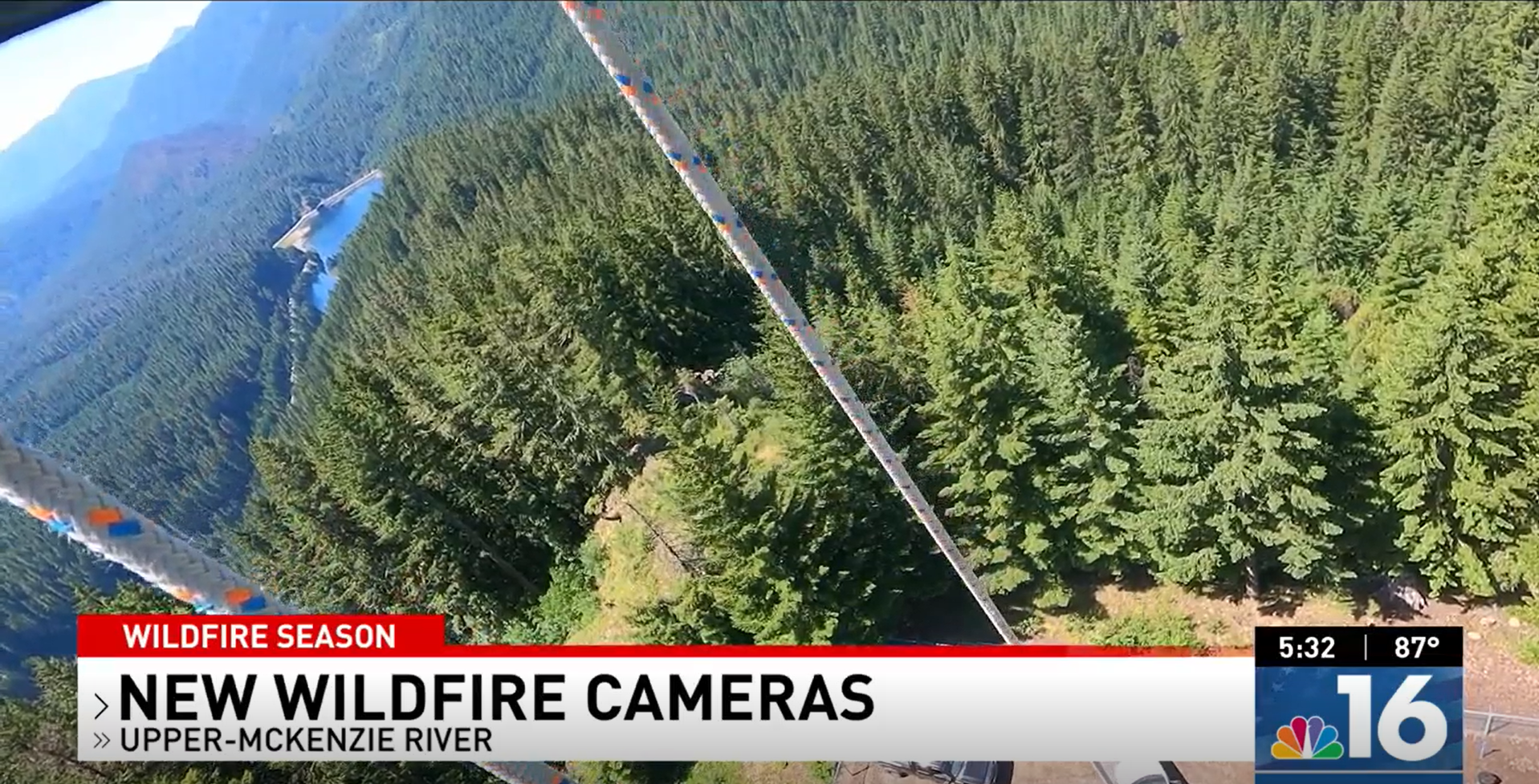 Elevate Technology Group, in partnership with EWEB and the University of Oregon's Wildfire Technologies, installed a new camera for wildfire detection. This camera, at the heart of Holiday Farm in the McKenzie River Valley, was installed at 3,200 feet of elevation, and required two Elevate technicians to clime 190 feet higher to install it. The camera will be able to see 40 miles during the day, 120 miles at night, and will be live streamed online, giving the public and first responders critical real-time information.
"If the camera had been here for the Holiday Farm Fire, it would have given first responders the ability to get real-time actionable information directly from a camera feed that could actually see the fire."
-nick maggio, assistant director for wildfire technologies at the university of oregon
Read the whole story at: 16KMTR News Article - New camera installed in McKenzie River Valley will help detect wildfires
To access that camera or any of Oregon's camera feeds, visit alertwildfire.org.