Building Internet Resilience from the Ashes of the Holiday Farm Fire
October 21, 2021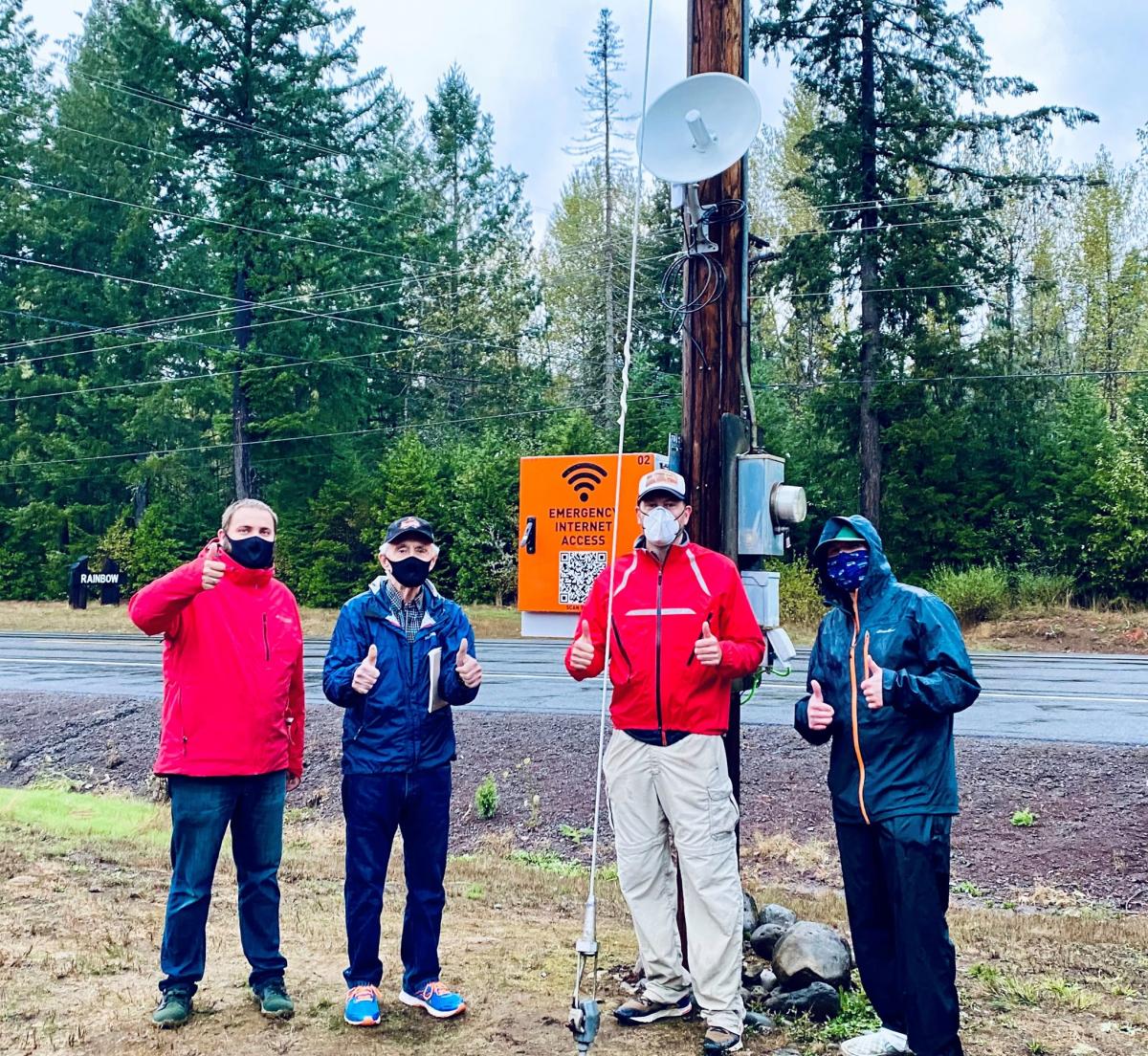 "Onward Eugene, a 501(c)3 nonprofit with expertise in creating inclusive economic prosperity, believes that communities thrive when all members are valued and engaged in solving the challenges of tomorrow. These values are shared by the McKenzie School District and a cutting-edge private-sector technology company, Elevate Technology Group, the local organizations behind Project OVERCOME. Their goal is to expand internet connectivity in the McKenzie River Valley and help revitalize the Blue River community."
-kevin taglang, benton institute for broadband & society
In September of 2020, Blue River, the hub of the McKenzie River Valley, burned to the ground in the Holiday Farm fire. Elevate Technology Group, along with half a dozen other key community partners, is building back the region's internet infrastructure through project OVERCOME. The project is funding a "permanent second internet backhaul route into the McKenzie Valley based on wireless microwave technology...extended into the valley with the construction of a new solar-powered terrestrial communications tower."
Read the whole story at: Digital Beat News Article - Building Internet Resilience from the Ashes of the Holiday Farm Fire